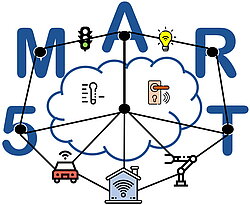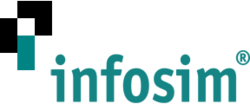 The digitalization of many economic and social processes is developed mainly in cities as centres of technical and social innovations nowadays. Smart Cities – and Open Data Cities as their extension – is expected to become one of the future concepts of success in the digitalization sector. Thus, information and communication techniques in Smart Cities are used to foster the quality of living space in cities in a sustainable, social, and ecological way.
The basis for this development is a connection of different areas in a Smart City context with wide area network technologies like Low Power Wide Area Networks (LPWAN) and 5G. Furthermore, the development of a platform to connect different elements in a physical way is of high interest.

The realisation of this, together with Internet of Things (IoT) concepts is the goal in the project 5G-capable Management of All Regional acTivities (5MART), as a cooperation of the industry partner Infosim and the university of Würzburg. The main focus is on a protype Smart City infrastructure and an Open Data City Platform within the city of Würzburg. A graphical overview is presented below.