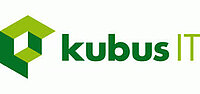 Die Zufriedenheit von Mitarbeitern mit der Performance von Geschäftsanwendungen gewinnt in Unternehmen zunehmend an Bedeutung, da diese Auswirkungen auf die Motivation und die Produktivität hat. Um die Motivation der Mitarbeiter zu steigern, werden Störquellen der Anwendungsperformance identifiziert und geeignete Gegenmaßnahmen ergriffen. Hierfür ist es notwendig die Zufriedenheit der Anwender bei der Benutzung technischer Systeme zu erfassen und diese in Zusammenhang mit technischen Größen der Systeme zu bringen, wodurch eine nutzerzentrierte Optimierung der technischen Infrastruktur ermöglicht wird.
Projektübergreifendes Gesamtziel ist die Analyse und Optimierung der wahrgenommenen Dienstgüte (Quality of Experience QoE) der Performanz einer Geschäftssoftware durch die Nutzer eines großen Unternehmens. Somit stellt die Identifizierung der wichtigsten Schlüsselparameter, welche die vom Nutzer erfahrene Dienstgüte beeinflussen, den ersten Ansatz zur Umsetzung einer QoE-Analyse dar. Hierbei muss untersucht werden, welches Anwendungsverhalten vom Nutzer als störend empfunden wird und somit die wahrgenommene Güte des Dienstes negativ beeinflusst. Anschließend wird untersucht, welche technischen Parameter dieses Anwendungsverhalten hervorrufen. Durch Kenntnis der technischen Einflussfaktoren und dem daraus resultierenden Anwendungsverhalten lassen sich häufig Modelle für die subjektive QoE des Systemnutzers erstellen. Mittels dieser Modelle lässt sich, anhand von Messung objektiver technischer Parameter auf Endnutzer-, Netzwerk- oder Serverseite, die momentane QoE der Nutzer abschätzen oder eventuell sogar die in Zukunft zu erwartende QoE vorherzusagen.
Identification of Delay Thresholds Representing the Perceived Quality of Enterprise Applications

in

The 2nd International Workshop on Quality of Experience Management

(2018).

Collecting Subjective Ratings in Enterprise Environments

in

9th International Conference on Quality of Multimedia Experience (QoMEX)

(2017).

Designing a Survey Tool for Monitoring Enterprise QoE

in

ACM SIGCOMM Workshop on QoE-based Analysis and Management of Data Communication Networks (Internet-QoE)

(2017).

Correlating QoE and Technical Parameters of an SAP System in an Enterprise Environment

in

QCMan IEEE Workshop on QoE centric Management

(2016).