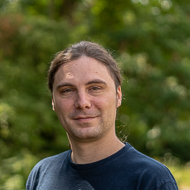 5MART
(January 2019 - December 2021)
On the example of the city of Würzburg the project 5MART develops and evaluates communication technologies and architectures (5G and LPWAN) and open data platforms for smart cities.
IOT4WUE
(March 2019 - December 2020)
We develop, roll out, and evaluate a LORAWAN network in the city of Würzburg.

This project examines the performance characteristics of IEEE 802.1Q Transmission Selection Algorithms for time-critical traffic.

Performance Evaluation and Network Planning for Automotive TSN
(since May 2019)
This project evaluates how techniques and variants of Time Sensitive Networking (TSN), including IEEE 802.1Qbv and 802.1Qcr, can best be realized in a future, realistic car network with the intention to support autonomous driving. For this we aim to develop a reference architecture and reference packet schedule.