Anika Seufert M. Sc. (née Schwind)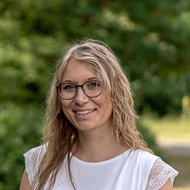 Phone
+49 0931 31-89033
Telefax
+49 0931 31-86632
E-Mail
Room
A212
Address
Lehrstuhl für Informatik III
Am Hubland
97074 Würzburg
Germany
My research interests include the following topics:
Quality of Experience (QoE) of Internet applications (e.g., video/music streaming apps, mobile messaging apps)
Measurements, analysis, and modeling of network traffic
QoE-aware network traffic management solutions
Performance evaluation and modeling of communication systems
Group-based communication
Waiting along the Path: How Browsing Delays Impact the QoE of Music Streaming Applications

in

14th International Conference on Quality of Multimedia Experience (QoMEX)

(2022).

Pandemic in the Digital Age: Analyzing WhatsApp Communication Behavior before, during, and after the COVID-19 Lockdown

in

Humanities and Social Sciences Communications

(2022).

9

(1) 140 (1–9).

Delivering User Experience over Networks: Towards a Quality of Experience Centered Design Cycle for Improved Design of Networked Applications

in

SN Computer Science

(2021).

2

Valid Statements by the Crowd: Statistical Measures for Precision in Crowdsourced Mobile Measurements

in

Network

(2021).

1

(2) 215–232.

QoE Models in the Wild: Comparing Video QoE Models Using a Crowdsourced Data Set

in

2021 13th International Conference on Quality of Multimedia Experience (QoMEX)

(2021).
A comprehensive list of all publications can be found here: Publications
I am currently involved in the following teaching activities: Bachelor Theses, Master Theses, Practical Courses, Seminar. Topics for Bachelor Theses, Master Theses or Practical Courses can be requested at any time. A list of open topics can also be found here: Open Topics.