Model aeroplanes built and tested in the robotics hall
06/02/2023
Prof. Walter Baur worked with LuRI bachelor students to build and test model aeroplanes in the robotics hall and on our testing area for outdoor robots.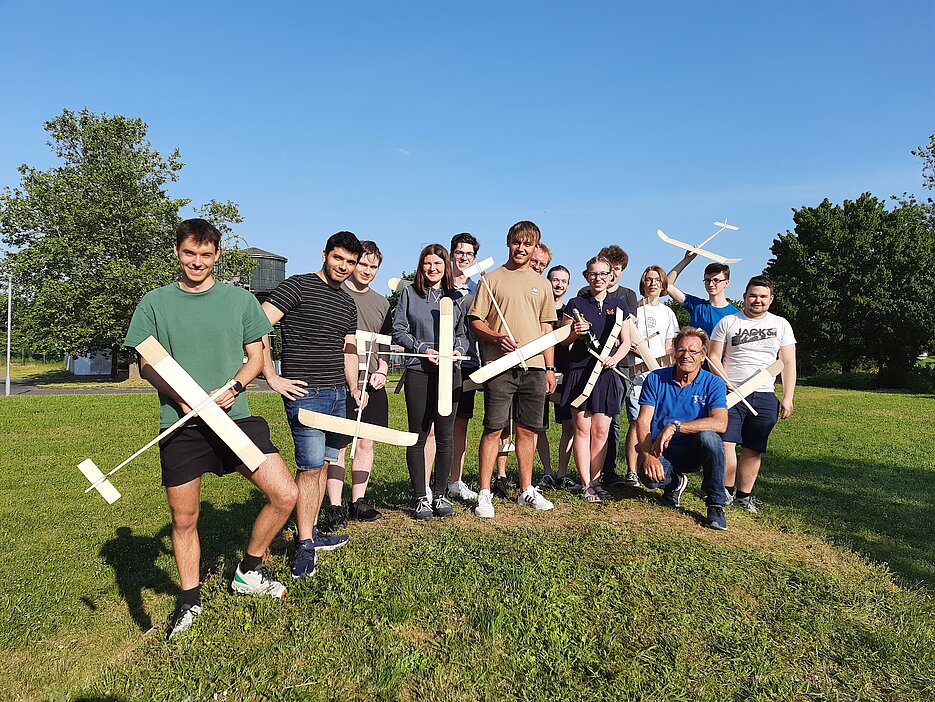 Group photo of our students with Prof. Baur
As part of the course "Introduction to aerospace systems", Prof. Walter Baur built model aeroplanes with our LuRI second semester bachelors students. The planes were also tested in our outdoor testing area.
Additional images