Dress Rehearsal 1 – Peuerbach, Austria
09/04/2023
Project AMADEE-24: The Dress rehearsak 1 took place from 31Aug2023 to 03Sep2023 in the community of Peuerbach, Upper Austria (about 1 hour driving west of Linz). It is the first out of two Dress Rehearsals allowing for team-specific training, procedure rehearsals, integrated sim-sims.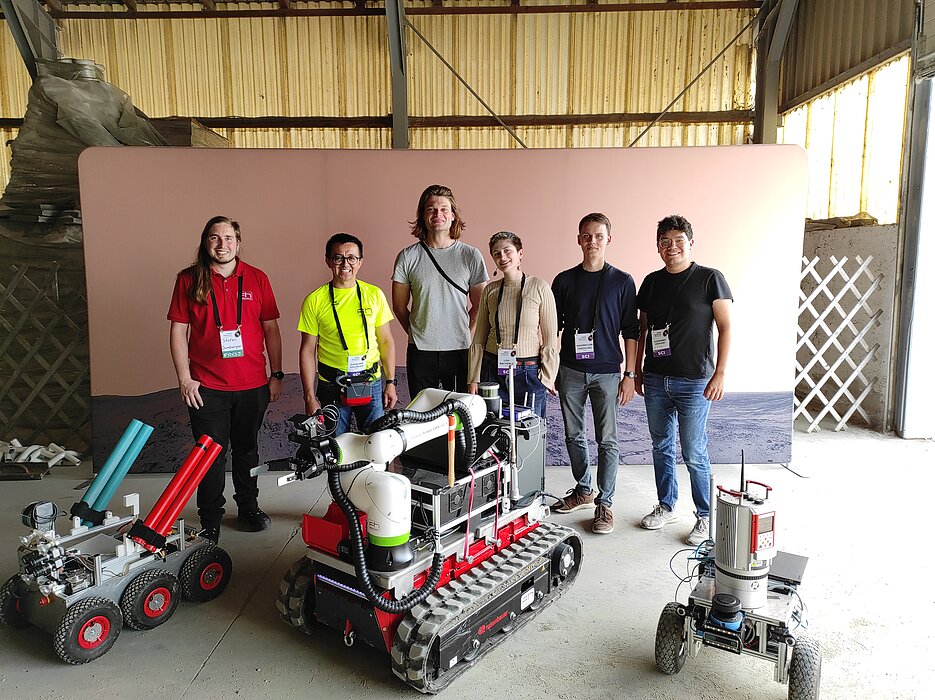 Photo credits: Raimund Edlinger
AMADEE-24 is a Mars analog simulation in Armenia, managed by the Austrian Space Forum hosted by the National Center for Innovation and Entrepreneurship, Republic of Armenia
Simulating Mars Human-robotic surface activities in terrestrial analogs has evolved into an efficient tool for developing exploration mission architectures. They facilitate to understand the advantages and limitations of future Human planetary missions, becoming an added value for the development of remote science operations, helping to understand the constraints and opportunities of the technology and workflows.
The test sites are selected for their geological and topographic similarity to Mars. The AMADEE-24 mission presents an excellent opportunity to:
Study equipment behavior involving the simultaneous usage of instruments with the option of humans-in-the-loop (via two high-fidelity spacesuit simulators, portable system, etc.)
The development of platforms for testing life-detection or geoscience techniques, robotic support tools for human missions and concepts for high situational awareness of remote support teams.
Studying the analog as a model region for their Martian counterparts.
Serving as a catalyst to increase the visibility of planetary sciences and human exploration.
Evolving the know-how of managing human mission to Mars deploying a realistic model for Mission Support center – Astronaut actions and the encompassing decision-making framework.