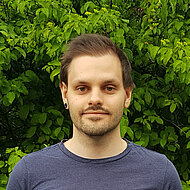 Telefon

(0931) 31-85960

E-Mail
Raum

A212

Anschrift

Lehrstuhl für Informatik III
Am Hubland
D-97074 Würzburg
Some of my research interests include the following:
Group-based Communication
Quality of Experience (QoE) of Internet applications
Artificial Intelligence and machine learning for networks
Performance evaluation and modeling of communication systems
YouTube Dataset on Mobile Streaming for Internet Traffic Modeling and Streaming Analysis

.

Nature, Scientific Data. (2022).

Waiting along the Path: How Browsing Delays Impact the QoE of Music Streaming Applications

.

14th International Conference on Quality of Multimedia Experience (QoMEX) (2022).

Pandemic in the Digital Age: Analyzing WhatsApp Communication Behavior before, during, and after the COVID-19 Lockdown

.

Humanities and Social Sciences Communications. 9, 140 (1–9) (2022).

Identifying Network Loads in Mobile Messaging Applications

, (2022).

Identifying Social Networks within Mobile Messaging

, (2022).
Uplink vs. Downlink: Machine Learning-Based Quality Prediction for HTTP Adaptive Video Streaming

.

Sensors. 21, 4172 (2021).
Machine Learning Approach to Predict Video Streaming Behavior at Network Layer

, (2020).
Influence of Tension on QoE in Video Streaming

, (2018).