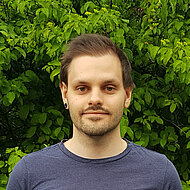 Telefon

(0931) 31-85960

E-Mail
Raum

A209

Anschrift

Lehrstuhl für Informatik III
Am Hubland
D-97074 Würzburg
Some of my research interests include the following:
Group-based Communication
Quality of Experience (QoE) of Internet applications
Artificial Intelligence and machine learning for networks
Performance evaluation and modeling of communication systems
2021
Supervisor: Poignée, F.:

Simulating Group-based Communication with Omnet++

, (2021).

Loh, F., Poignée, F., Wamser, F., Leidinger, F., Hoßfeld, T.:

Uplink vs. Downlink: Machine Learning-Based Quality Prediction for HTTP Adaptive Video Streaming

. Sensors. 21, 4172 (2021).
2020
2018