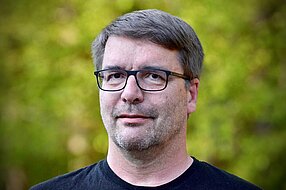 Mail

Anschrift
Lehrstuhl für Informatik III
Am Hubland
D-97074 Würzburg
Valid Statements by the Crowd: Statistical Measures for Precision in Crowdsourced Mobile Measurements

in

Network

(2021).

1

(2) 215–232.

Trust but Verify: Crowdsourced Mobile Network Measurements and Statistical Validity Measures

in

2021 Joint European Conference on Networks and Communications & 6G Summit (EuCNC/6G Summit)

(2021).
Crowdsourced Network Measurements in Germany: Mobile Internet Experience from End User Perspective

in

Broadband Coverage in Germany; 14. ITG Symposium

(2020).

White Paper on Crowdsourced Network and QoE Measurements – Definitions, Use Cases and Challenges

(2020).