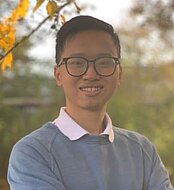 Telefon

(0931) 31-85960

E-Mail
Raum

A203

Anschrift

Lehrstuhl für Informatik III
Am Hubland
D-97074 Würzburg
---
Contents: Overview | Publications | Teaching | Working Group | Projects
---
Research Interests
My research interests include the following topics:
Energy-aware resource allocation in Cloud/MEC/Edge-Cloud computing
Service Function Chain (SFC) embedding in Edge-Cloud/MEC
Artificial intelligence and machine learning for IoTs at Edge
Application of future Internet technologies (SDN, NFV, P4) for OTT service embedding
On Profiling, Benchmarking and Behavioral Analysis of SDN Architecture Under DDoS Attacks

in

Journal of Network and Systems Management

(2023).

Traffic-Adaptive Scheme for SDN Control Plane with Containerized Architecture

in

2023 17th International Conference on Ubiquitous Information Management and Communication (IMCOM)

(2023).
Machine Learning-based Service Function Chain over UAVs: Resource Profiling and Framework

in

2021 31st International Telecommunication Networks and Applications Conference (ITNAC)

(2021).

Energy-Aware Service Function Chain Embedding in Edge-Cloud Environments for IoT Applications

in

IEEE Internet of Things Journal

(2021).