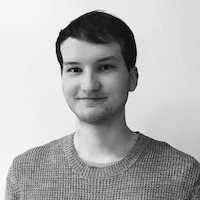 Research Interests & Project
I work in the field of Natural Language Processing (NLP) and in particular, I am interested in developing novel methods for understanding and extracting meaning from text. My work focuses on using large language models also in combination with pointer networks to capture the complexities of human language. I am currently working on applying these techniques to the task of aspect-based sentiment analysis, in order to extract fine-grained sentiment information from text.
I joined the DMIR group for my PhD studies after receiving my master's degree in Computer Science at the University of Würzburg in 2021. In the MOTIV project, we are working with voice-based digital assistants like Alexa, with the goal of educating users about the potential negative effects of mindless interactions and misconceptions.
- Seminar: Ausgewählte Themen des Machine Learning (SS + WS '21)
- Lecture: Information Retrieval (SS '22)
- Project: Machine Learning in Natural Language Processing (since '22)
Zero-Shot Clickbait Spoiling by Rephrasing Titles as Questions

in

Proceedings of the The 17th International Workshop on Semantic Evaluation (SemEval-2023)

(2023). 1090–1095.