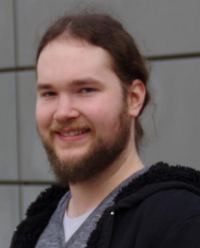 Projects and Research Interests
My main research interests are machine learning, anomaly detection in the fields of cybersecurity and fraud detection and textmining and their application to digital humanities. Currently I'm working on deep learning models able to capture mathematical and other relationships within data.
In addition to my affiliation with the DMIR research group I have been a member of the CLiGS – Computational Literary Genre Stylistics research group, working in the field of Digital Humanities.
"

Towards Responsible Medical Diagnostics Recommendation Systems

"

, available: http://arxiv.org/abs/2209.03760.

(2022)

"

Open ERP System Data For Occupational Fraud Detection

"

, available: http://arxiv.org/abs/2206.04460.

(2022)

Detecting Anomalies in Transaction Data, PhD dissertation, available: https://doi.org/10.25972/OPUS-29856.

(2022)
"

Malware detection on windows audit logs using LSTMs

"

,

Computers & Security

, 109, 102389, available: https://doi.org/https://doi.org/10.1016/j.cose.2021.102389.

(2021)

"

A financial game with opportunities for fraud

"

, in

2021 IEEE Conference on Games (CoG)

, 1–5, available: https://doi.org/10.1109/CoG52621.2021.9619070.

(2021)
"

Classification of text-types in german novels

"

, in

Digital Humanities 2019: Conference Abstracts

, available: https://doi.org/https://doi.org/10.34894/OMLKRN.

(2019)
"

A White-Box Model for Detecting Author Nationality by Linguistic Differences in Spanish Novels

"

, in

DH

, ADHO.

(2018)
"

Neutralising the Authorial Signal in Delta by Penalization: Stylometric Clustering of Genre in Spanish Novels.

"

, in Lewis, R., Raynor, C., Forest, D., Sinatra, M. and Sinclair, S., eds.,

DH

, Alliance of Digital Humanities Organizations (ADHO), available: http://dblp.uni-trier.de/db/conf/dihu/dh2017.html#TelloSHS17.

(2017)