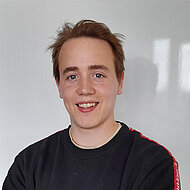 Phone
(0931) 31-

89635

Telefax
E-Mail
leo.strobel@uni-wuerzburg.de
Room
01.019

Address

Lehrstuhl für Informatik III
Am Hubland
97074 Würzburg
Germany
Energy system analysis and optimization
Simulation of transport systems
Optimized grid integration of electric vehicles
Joint analysis of regional and national power system impacts of electric vehicles - A case study for Germany on the county level in 2030

in

Applied Energy

(2022).

315

118945.
Smart Charging and Renewable Grid Integration - A Case Study Based on Real-Data of the Island of Porto Santo

in

Sustainable Energy for Smart Cities

, J. L. Afonso, V. Monteiro, J. G. Pinto (eds.) (2021). 200–215.