MOP (funded by the Bavarian State)
Development of a Planning Tool for the Structure and Configuration of MPLS Networks (MOP)
---


---
Summary
The goal of this project is the development of a planning tool that supports the administration of MPLS-driven networks of Internet service providers (ISPs). The tool facilitates the structural design and the configuration of networks and helps network administrators of large ISPs in their daily work. The tool adresses the following issues:
Assessment of the link loads for a given traffic matrix
Assessment of the network resilience by deriving probability curves for expected load due to network failures
Test of alternative network configurations, network capacities, and topologies
Design of a good layout of primary and backup MPLS label switched paths (LSPs)
In accordance with the implemented core algorithms, a complete environment for administration and configuration purposes (with graphical user interface, easy usability of complex planning functions, distributed working environment, and middleware) will be designed.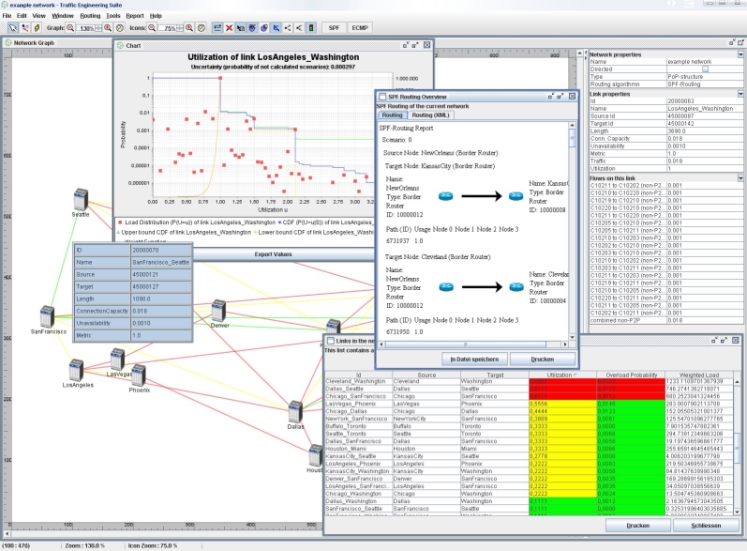 ---
---