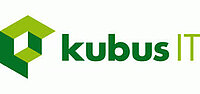 Die Zufriedenheit von Mitarbeitern mit der Performance von Geschäftsanwendungen gewinnt in Unternehmen zunehmend an Bedeutung, da diese Auswirkungen auf die Motivation und die Produktivität hat. Um die Motivation der Mitarbeiter zu steigern, werden Störquellen der Anwendungsperformance identifiziert und geeignete Gegenmaßnahmen ergriffen. Hierfür ist es notwendig die Zufriedenheit der Anwender bei der Benutzung technischer Systeme zu erfassen und diese in Zusammenhang mit technischen Größen der Systeme zu bringen, wodurch eine nutzerzentrierte Optimierung der technischen Infrastruktur ermöglicht wird.
Ziel dieses Kooperationsprojektes ist die Untersuchung verschiedener Strategien zur Weiterentwicklung eines Schwellwert-Modells [1], das im Rahmen der Projekte QoE-IT und KPI-IT entwickelt wurde. Das bestehende Schwellwert-Modell bietet verschiedene Ansatzpunkte zur Verfeinerung und Erweiterung. Als eine Erweiterung soll die Einbeziehung einer zeitlichen Komponente untersucht werden. Hierdurch können zeitlich bedingte Effekte sowohl auf technischer Ebene als auch auf Ebene der Anwender berücksichtigt werden. Weitere Möglichkeiten der Verfeinerung ergeben sich in der Variation der zugrundeliegenden Daten durch die Anwendung verschiedener Sampling-Strategien. Das bisherige Modell basiert auf den Bewertungen aller zu den Umfragen eingeladenen Nutzer, ermöglicht also für die Gesamtheit der Anwender repräsentative Schwellwerte zu ermitteln. Durch die Anwendung verschiedener Sampling-Ansätze, beispielsweise durch die Ableitung von Nutzergruppen mit unterschiedlichen Eigenschaften hinsichtlich der Systemnutzung, besteht die Möglichkeit gruppenspezifische Schwellwerte abzuleiten.
[1] Borchert, K., Lange, S., Zinner, T., Hirth, M.: Identification of Delay Thresholds Representing the Perceived Quality of Enterprise Applications.The 2nd International Workshop on Quality of Experience Management. , Sardinia, Italy (2018).