What is computer science?
Computer science plays a key role in our information age. Computer science provides and deals with methods and systems to create, process, transmit and store data and information. Computer science drives innovation in most, if not all, technological aspects of daily life.
Its fields of use span from the global Internet, across the entertainment, industrial, logistical, medical, and administrative sectors to personalizing your smartphone and computer-aided learning.

The bachelor's degree programme Computer Science conveys fundamental knowledge and lays the foundation to continuously expand your knowledge in the fast-changing world of today. In the programme's standard length of six semesters you will be able to learn the theoretical and practical framework of computer science. This knowledge can already be applied in the programme in practical courses, seminars and the Bachelor's thesis.
After completing the Bachelor you optionally can continue your studies in the Master's degree programme Computer Science to extend and specialize your knowledge in a series of selected focus areas. The University of Würzburg also offers excellent opportunities to further challenge your knowledge in doctoral degree positions.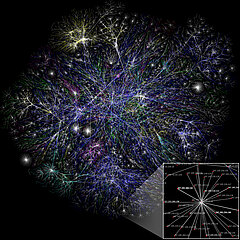 Computer scientists solve theoretic and practical tasks using a wide array of software tools which they continually develop further. They continually exchange knowledge between colleagues and project partners, and search for robust solutions to complex issues.
After graduating from the Bachelor's or Master's degree programme you can directly seek employment in almost every business sector. For example, about 40% of value in the automotive industry stems from computer science. The careeer prospects in computer science are among the best of any field of study. The shortage of IT specialists will most likely continue in the coming years.